It is Sunday evening. The Netherlands is watching Eredivisie football with their plate on their lap. After the match, the players are interviewed in quick succession in the tunnel. Behind them, you can see advertising boards with all the sponsors on them. These should be easy to see. Not only behind the tall goalkeeper, but also behind the small midfielder. For the interviewer, this is no problem. At the touch of a button, he raises or lowers the boards.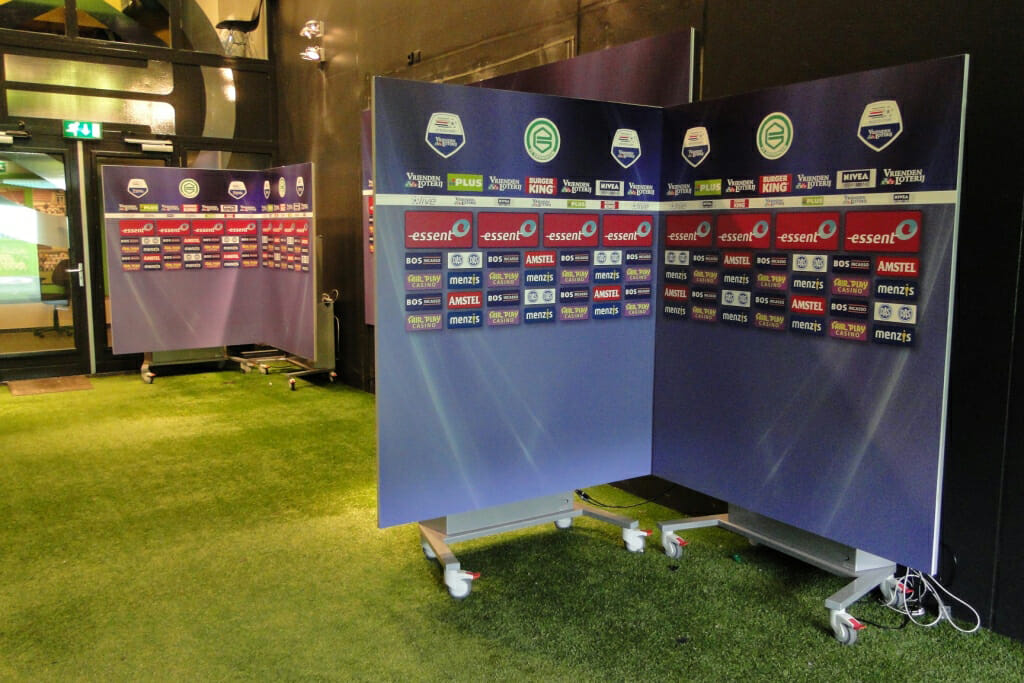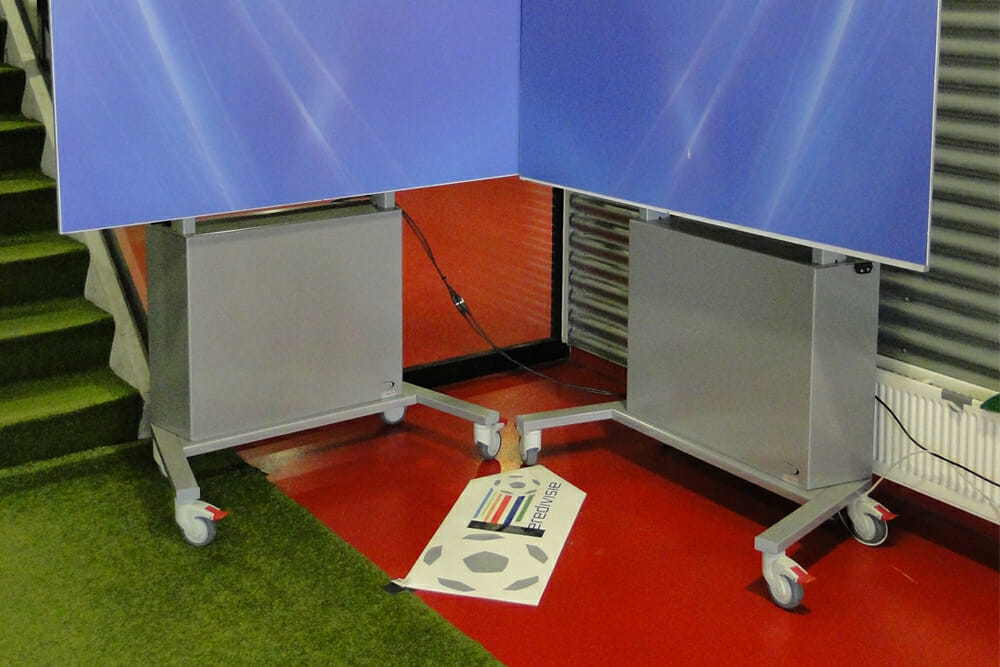 The request
Sports Exposure asked us for a solution for hanging two sponsor boards at a 90-degree angle. And: the signs must be able to be raised and lowered quickly and easily.
Our solution
We provided a light and easily movable and electrically adjustable suspension system in which you can hang the two signs at a 90-degree angle. What we surprised our client with: both boards can easily and quickly be raised and lowered simultaneously at the push of a button. So you don't have to operate them separately. And that saves time! The signs now hang in all football stadiums in the Netherlands. From FC Utrecht to FC Groningen. And we are proud of that. Every Sunday again.
About Sports Exposure
Sports Exposure mainly provides advertising boards at sports events that are broadcast on television. For example during hockey or skating matches. And also during football matches in the Eredivisie, Jupiler League and foreign football competitions.
Quantities
48 systems supplied